If you missed Spring 2020:
Our virtual version of "Remake Learning Days: Virtual–Style"- where the Venue may be Virtual, but the Learning is REAL! was a hit this year. Thank you to all who participated!  Watch the short TV interview here!
Badgerland is a Community of Learning!  From greater Madison to Stateline, a variety of arts, education and cultural organizations — schools, libraries, nonprofits, businesses and other community centers — came together to provide exciting online, live-stream and "on-demand" virtual learning experiences for youth and families during the May 11-22, 2020 Safer-at-Home times.
Originally planned and billed as being part of the "World's Largest Open House for Hands-on Learning", Remake Learning Days Across America (RLDAA) was intended to be a national in-person, community celebration of innovative experiences and opportunities for youth to develop their sense of creativity, perseverance and curiosity at locations throughout southern Wisconsin.
Because of "Safer-at-Home" precautions due to COVID-19, the nationwide celebration of Remake Learning Days was postponed until 2021. 
But local organizers realized that "Safer-at-Home" could also mean "Smarter-at-Home" and decided to move forward with a "virtual" festival of offerings for families in Southcentral Wisconsin.
Instead of gathering at local museums and libraries, viewers could access a variety of online programs, performances and learning activities offered by local cultural and educational organizations from the comfort of their homes.
The majority of events were free and open to kids of all ages.  Offerings were organized by different learning themes: Arts, Maker, Outdoor Learning, Science, Technology and Youth Voice. In addition, there are Professional Development sessions with practical tips and resources for educators and parents.
Families and youth were able to search virtual events by date/time (for livestream events), learning theme, age group (pre-K through high school) and host organization.
Wisconsin's inaugural Remake Learning Days-Badgerland festival is a collaborative effort spearheaded by: WeThinkBig, ArtsWisconsin, Madison Community Foundation, PBS Wisconsin and education leaders.  WKOW-TV is the local media sponsor.
National partners include: PBS Kids, Digital Promise, Remake Learning, The Grable Foundation, Schmidt Futures, Carnegie Corporation of New York and the William + Flora Hewett Foundation.

Badgerland – Media Sponsor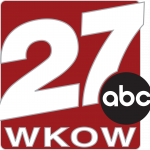 © 2020 We Think Big LLC. All rights reserved.
Translate »