WeThinkBig LLC works with community leaders to inspire, empower and engage stakeholders in educational innovation and partnerships.
It continues the work of its founding organization as a catalyst for building community capacity and sharing the types of programs and best practices that make a difference.
---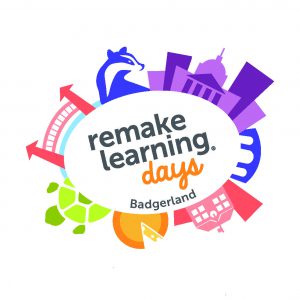 BREAKING NEWS!
We are pleased to bring"Remake Learning Days – Virtual Style"
to Badgerland – May 11 – 22, 2020! 
Coming "virtually" to families and youth in Southern Wisconsin!
WKOW-TV is the official media sponsor for Remake Learning Days – Badgerland!
© 2020 We Think Big LLC. All rights reserved.
Translate »